PLYZER és el patrocinador oficial de la

Regata Internacional de rem de mar Barcelona Skyline

i patrocina també la secció i l'equip de competició de rem de mar.

L'equip guanyador en aquesta regata rebrà el

Trofeu PLYZER Barcelona Skyline.
www.plyzer.com
​
​NOTA DE PRENSA (28/08/2018)
---
COASTAL ROWING INTERNATIONAL REGATTA BARCELONA SKYLINE 2018
THE BARCELONA COASTAL ROWING RACE
14/09/2019 Races 6km 1x/2x/4x+
Sub18: 4x+ / senior and master (M,F) :4x+, 2x
Juniors will be authorized to row as senior for 4x+ and 2x
All participants must be affiliated to their correspondent rowing federation.
Regatta organized by Rowing Club OLÍMPIC BARCELONA and Catalan Rowing Federation.
We can help you to fine a convenient hotel depending of your needs.
The city will be full of different kind of activities: cultural, music, sports…
Inscription period : from 19 june 2019
Registration fees : 10,00 € per rower.
Come and enjoy our wonderful city!
Information and entries:
info@olimpicbarcelona.cat
620 95 15 87
​
Con tecnología de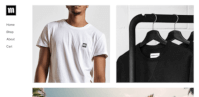 Crea tu propio sitio web único con plantillas personalizables.